AumaKhua-Ki

®
Energy Balancing & Meditation Training
AUMAKHUA-KI ® Energy Balancing & Meditation is a new and very potent energy system to help you 
realize full energetic activation
 instantly in your whole body, refine your ability to sense, assess and direct energy for healing sessions, to help you create rapid mental and emotional balance even if you've tried other energy systems and failed to feel the energy and without having to spend years studying with "guru's" or long sessions meditating.
We've found the AK Energy Balancing system to be the most efficient energy activation process for energy healing, meditation and mind-body enthusiasts – professionals. One that will shorten your personal and professional learning curve, shave decades off of your practice and create profound energetic based transformations.
Those of you dedicated to helping yourself and others create real transformation in life, health, relationships through energy-based practices will find that the AumaKhua-Ki ® system helps you to create effective longer-lasting energy session outcomes, effortless full body energetic activation, refines your assessment and application of energy-based balancing skills than any symbol based energy healing system being taught today. 
NEXT ONLINE TRAINING STARTS IN:
Who AumaKhua-Ki® Energy Balancing & Meditation is NOT for:
This is not for you if…
You love to spread and perpetuate fear, drama and live life with a narrow or negative mindset. Your way, your training, your tools are THE only way.
You believe that helping others heal is only reserved for doctors, gurus, gifted healers and that science has ALL the answers.
You believe you can only help others if you have a Phd, degree or some fancy pedigree.
Definitely not for you if you feel you cannot play, test, experiment and believe you must spend a lifetime of studying to advance your skills to the highest levels.
You aren't ready to learn how to achieve true transformation and learn advanced levels of

energy activation and balancing in 21 hours and in just 3 levels of training. 

You are not willing to learn an upgraded technique or to spend a few hours in an interactive class exploring advanced energy concepts followed by participating in a 21 Day Energy Balancing & Meditation Challenge to amplify your results.
IF you are enthusiastic and teachable individual or a practicing and active transformational practitioner – professional determined to:
help transform the lives of your friends, family, clients and community using natural methods, energy practices and soulful teachings…
AND You want to stand out as a transformational professional – practitioner to:
FINALLY, stop swimming in a big ocean of mediocre practitioners
Move past the sea of perpetual and basic energy training information
Actually, invest your time and energy in learning how to take your own energy to the highest levels of activation in seconds
Learn a new system and upgraded approach of energy balacning and activation that will take your transformational work to the next level
Then you are in the right place at JUST the right time.
The AumaKhua-Ki® 
Energy Balancing & Meditation Practitioner Program: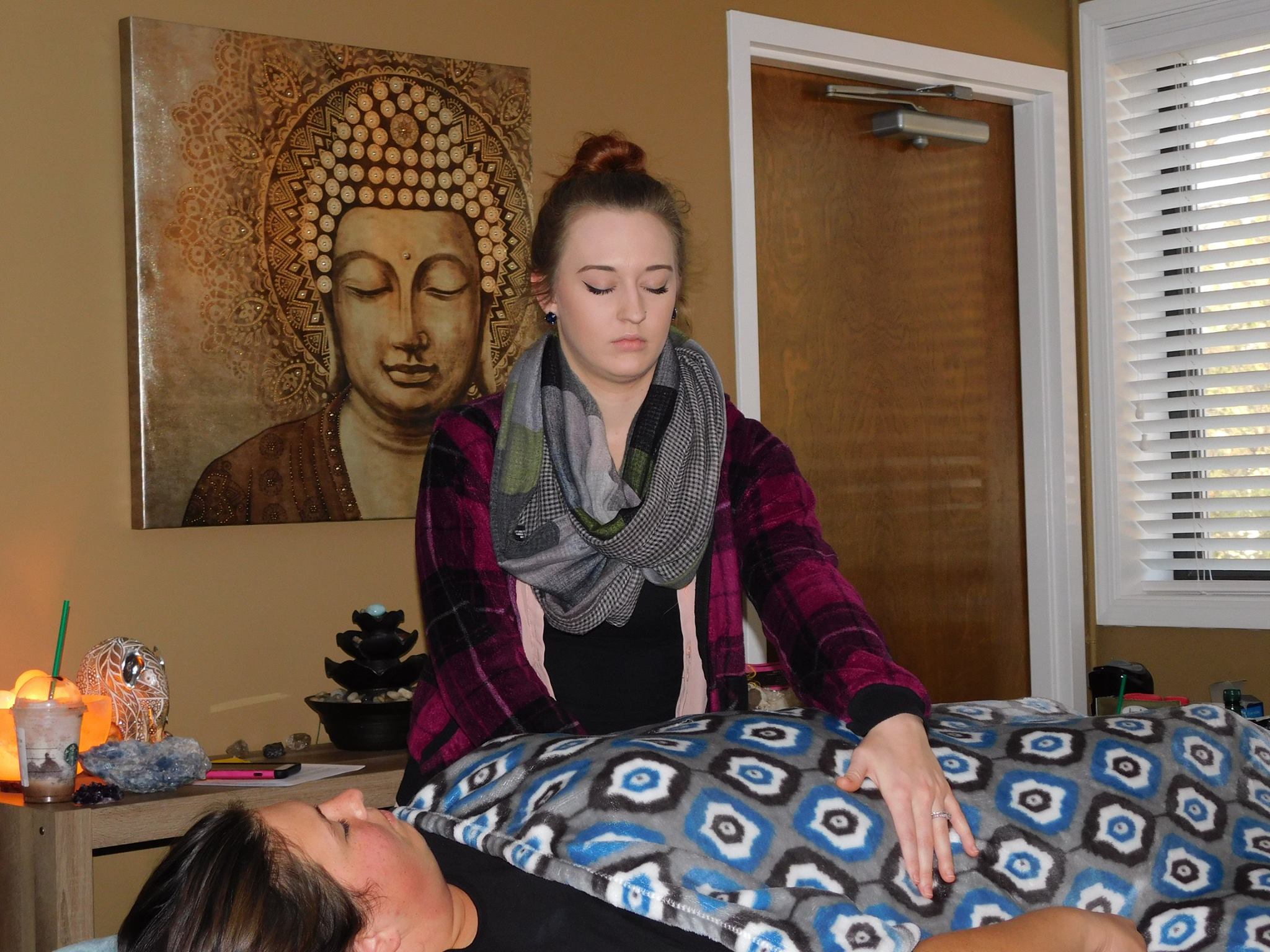 Here's what's included in the Practitioner Program:
1. Three Levels of AumaKhua-Ki® Energy Activation & Training
      AKEB&M Level 1
LEVEL 1 ATTUNEMENT
LEVEL 1 YANTRA & MANTRA
LEVEL 1 ENERGY BALANCING & PROTOCOLS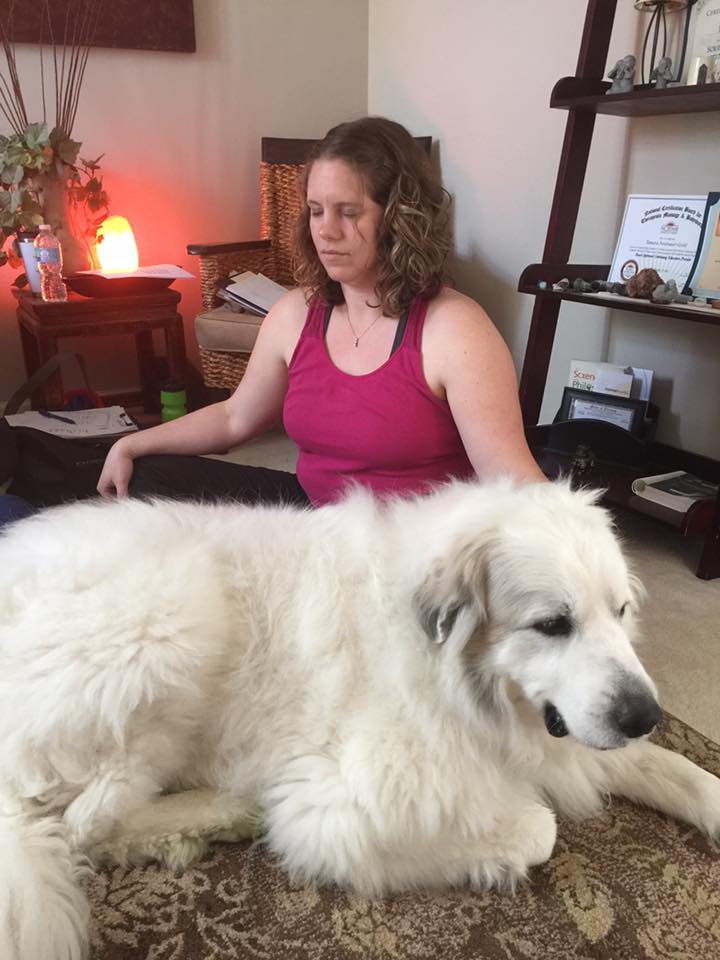 AKEB&M Level 2
LEVEL 2 ATTUNEMENT
LEVEL 2 YANTRAS & MANTRAS
LEVEL 2 ENERGY BALANCING & PROTOCOLS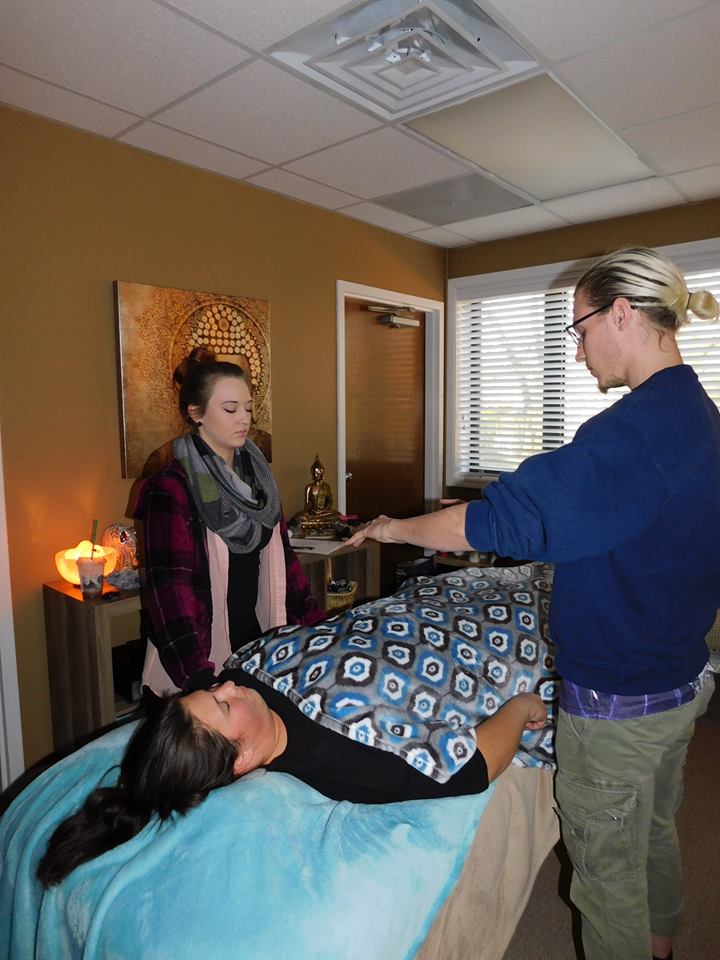 AKEB&M Level 3
LEVEL 3 ATTUNEMENT
LEVEL 3 YANTRAS & MANTRAS
LEVEL 3 ADVANCED – REMOTE ENERGY BALANCING & PROTOCOLS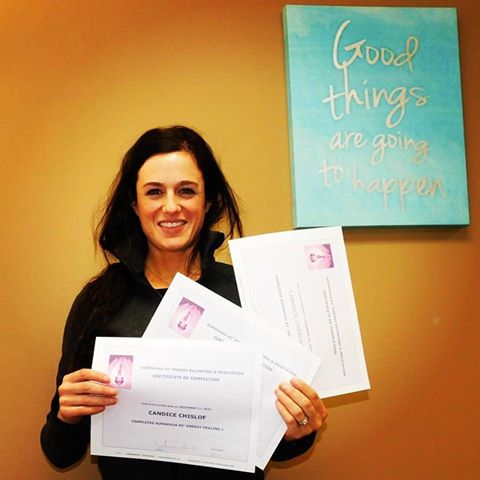 Elements Embedded IntoThis Course
Attunement Ceremony
Means" being or bringing into harmony; a feeling of being "aligned" with another being or vibration."
The AUMAKHUA-KI® Attunement process is a life-changing spiritual experience.
The attunement energies are activated by sacred symbols and channeled to the student through the Certified AUMAKHUA-KI®   Instructor during your attunement activation. The process is guided by the energy of the symbol as well as the  consciousness of Divine true source energy and alignment to our higher self.
Yantra's & Mantras
Each symbol has an activating mantra.
As you progress through the levels of AUMAKHUA-KI®; This modality is infused with  Attunements, a variety of Chakra Balancing protocols, Energy  activations all designed to build your light body with minimal effort and resistance.
Meditation & Breathing
Meditation is perhaps the most well-known and widely used healing technology today. Millions of people across the world use it daily to enter an alternate state of mind for enhanced relaxation, clarity, healing and intuition.
This course contains it's own proprietary set of self-balancing meditations along with a variety of meditations exercises designed to burrow deep into your mind and balance your major and minor Chakras from an energetic level.
Assessments & Protocols
Taking an AK class attunes you to the AK frequency.
We equip you to assess the imbalances in the energy field and chakra system with a variety of kinesiology and intuitive based techniques. You will be proficient when you are through with training.
The practical skills and session protocols will give you a thourough outline of how to conduct an energetic balancing session and the mindbody connections to the ckarkra energy system.
Our online training will leave you with distinct session skills to conduct powerful self-balancing sessions, guided meditations, chair, table, and remote balancing sessions.
2. A Structured Step-by-Step Training Curriculum
You take a journey through 3 levels of energy activation. This is designed to help you develop the skills necessary to channel stronger levels of AUMAKHUA-KI ® energy activation, self-balancing, chakra balancing and meditation utilizing a step-by-step protocol while helping your develop world-class energy sensing and assessment skills.
Starting with Level 1, you will receive full access to the AUMAKHUA-KI® Energy via an attunement and the level 1 yantra-mantra. As you continue to progress through the levels you receive an attunement, yantras, mantras for each level. The AKEBM curriculum is layered with distinct elements that introduce you to beginner through advanced energetic activation exercises. This jump-start training program helps you to progressively build a strong foundation, lower and upper chakra activation and strong energy sensing skills. You learn a basic through advanced application for the chakra system, attunements, sacred AK yantras – mantras, a variety of assessments, multiple self-balancing strategies, a variety of meditations for balancing, emotional & karmic clearing, beginner thorugh advanced chair, table and remote healing protocols to build a thriving energy practice from anywhere in the world. You'll never be left wondering "how or what do I do?".
YOUR CHOICE OF IN PERSON OR LIVE INTERACTIVE WEB CLASSES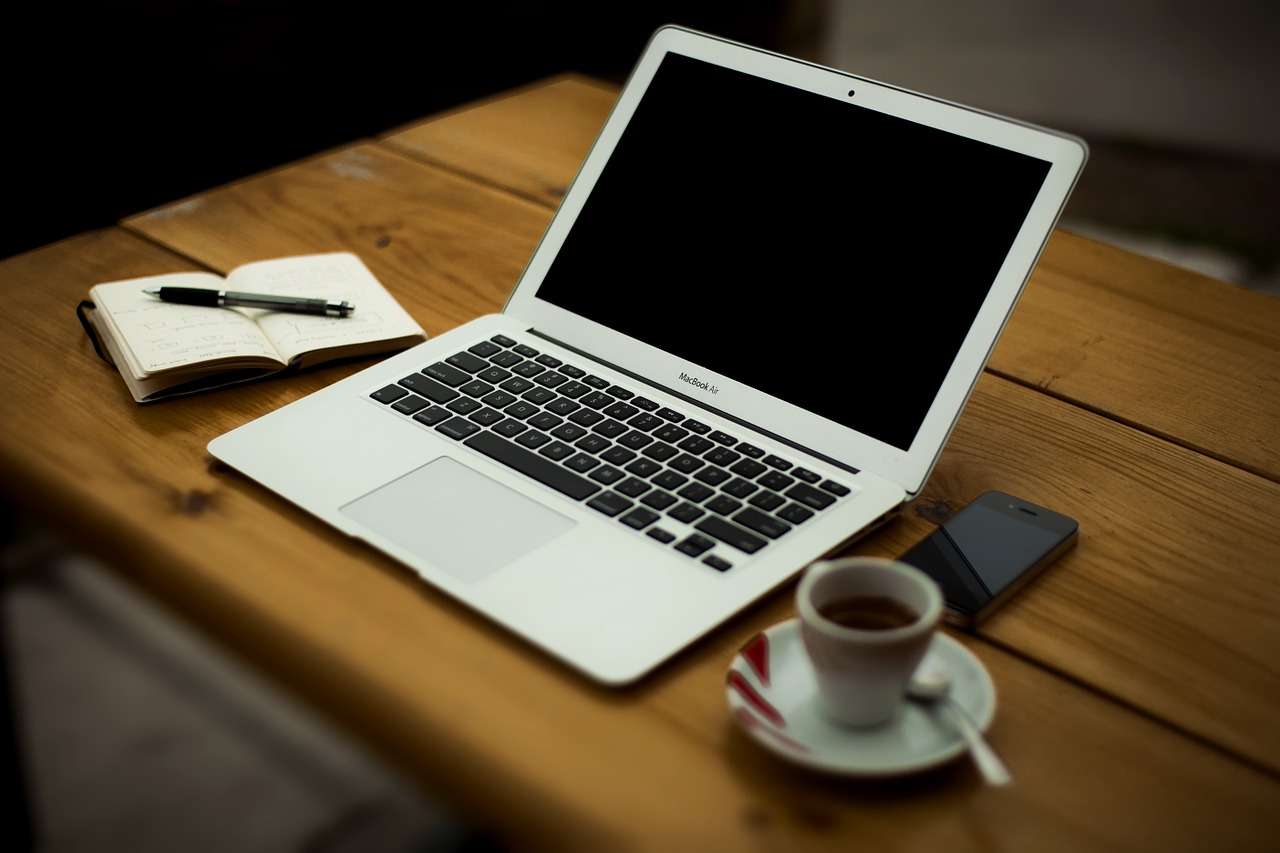 3. Live Interactive Training & Real-Time Online Training & Support
AK MIDWEST World Class Training Team utilizes various mediums, learning styles, accelerated learning and interactive techniques to enhance your overall learning experience. Whether you attend a live immersion training or an online – live interactive training experience; The AK Team has refined expertise in advanced energy practices, over 3 decades of experience teaching accelerated and accredited professional programming. We guarantee during your learning experience the information, protocols and AK frequency will sink in and easily come through. We are dedicated to supporting your learning experience and practice building goals.
OUR PROMISE – WE WANT TO CREATE A RICH LEARNING EXPERIENCE THAT EQUIPS YOU FOR SUCCESS AND INTEGRATION OF THE WORK.
All of your questions will be answered in real time.
You will leave the training confident in how to implement your new skill with clear and concise 21-day homework challenge assignment to entrain the teaching into your mind, body, and daily self-care while developing world-class practices – seamlessly.
Ongoing support, accountability and mentorship from a highly experienced Master Instructor, Master Life Coach, Master Practitioner.
Private community for interaction, support, and feedback From the Instructor Team ( even though FB support forums are the norm for MOST online training's you buy – many are run by admins or abandoned by their instructor when the course ends.
AK Midwest Team offers 2 live support calls after each level of training via zoom.
Complete resource library to support your practitioner certification journey and completion.
4. Integrative Learning, to effortlessly tie In with your existing holistic tools.
You can instantly amplify other modalities like Yoga, Acupuncture, Qi-Gong Counseling, EFT, Cranial Sacral, Bodywork, Meditation, Spiritual practice or any creative endeavour with AMAUKAHUA-KI ®. AKEBM is the worlds most potent and rapid tool for full body energetic activation. Many of our alumni, students and clients have shared in video or written testimonials that there is no other energy system as catalytic and potent as AK in creating complete powerful mental, emotional and physical transformation with energy rapidly. We constantly receive testimonials about the power of infusing Aumakhua-Ki ® Energy into everyday life activities such as cooking, blessing coffee, calming pets or animals, helping children with anxiety, empowering a birth experience, helping with fertility, PTSD, injury, surgery and many miraculous healing stories from clients from around the world.
5. Effective Tools and Techniques To Assess and Address Any Situation In Your Life
The protocols, yantras and mantras shared in training help you to develop and incredible sense of energetic control. Many people in our community claim that AUMAKHUA-KI ® Energy Balancing techniques have completely changed their levels of reactivity to stressful events in daily life. As you progress you receive advanced activation and clearing protocols which helps you to move through life less reactive feeling empowered and with a new level of control. You learn to live your life from a higher state of self, to instantly shift the energy of a space, situation, or your reaction to it. Living life at a higher vibration helps you to effortlessly align to situations that create the highest & best outcomes for you with less effort and to cope with negatives situations from a deeper place of purpose and power.  As you move through each of the levels 1-3 your understanding and skills to release and clear old patterns creates true transformation.
6. Continued Support & Certification Process
After training, the certification process enhances your relationship and understanding of the work. Our certified practitioners EARN their title through dedication and practice.
 You will leave the training confident in how to implement your new skill and with clear and concise 21-day homework assignment to entrain the teachings on every level of mind, body, and soul.
 Continued support, accountability, mentorship from a highly experienced Master Instructor, Master Life Coach, Master Practitioner.
 Private community for interaction, support, and feedback from the Instructor Team ( even though FB support forums are the norm for many online training's you buy;  most are abandoned by their instructor, have a poor level of support or on-going integration strategies when the course ends unless you purchase something more.
 Online office hours and 2 live support coaching calls per training level.
 Live and Online Energy Shares.
Weekly coaching and enrichment.
Continued Support for your certification process.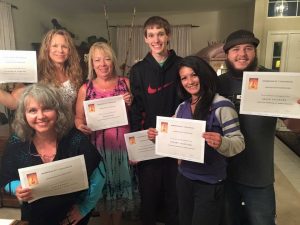 Save
7. Continued Education and CEU's Approved Credits
AUMAKHUA-KI® Training Exceeds National and Local Training Standards for education excellence. Our live in-person training offers NCB approved continuing education credits for LMT's. You can earn up to 21 continuing credit hours for completing this program – Levels 1-3. Once you have completed your practitioner jump start program and successfully completed your certification requirements; we will invite dedicated students who want to pursue advanced energetic practices, remote practitioner certifications, Master's, Instructor and Master Instructor training to move through higher energetic activation training. The AK Midwest Training Team is dedicated to your Education, Empowerment and Transformation.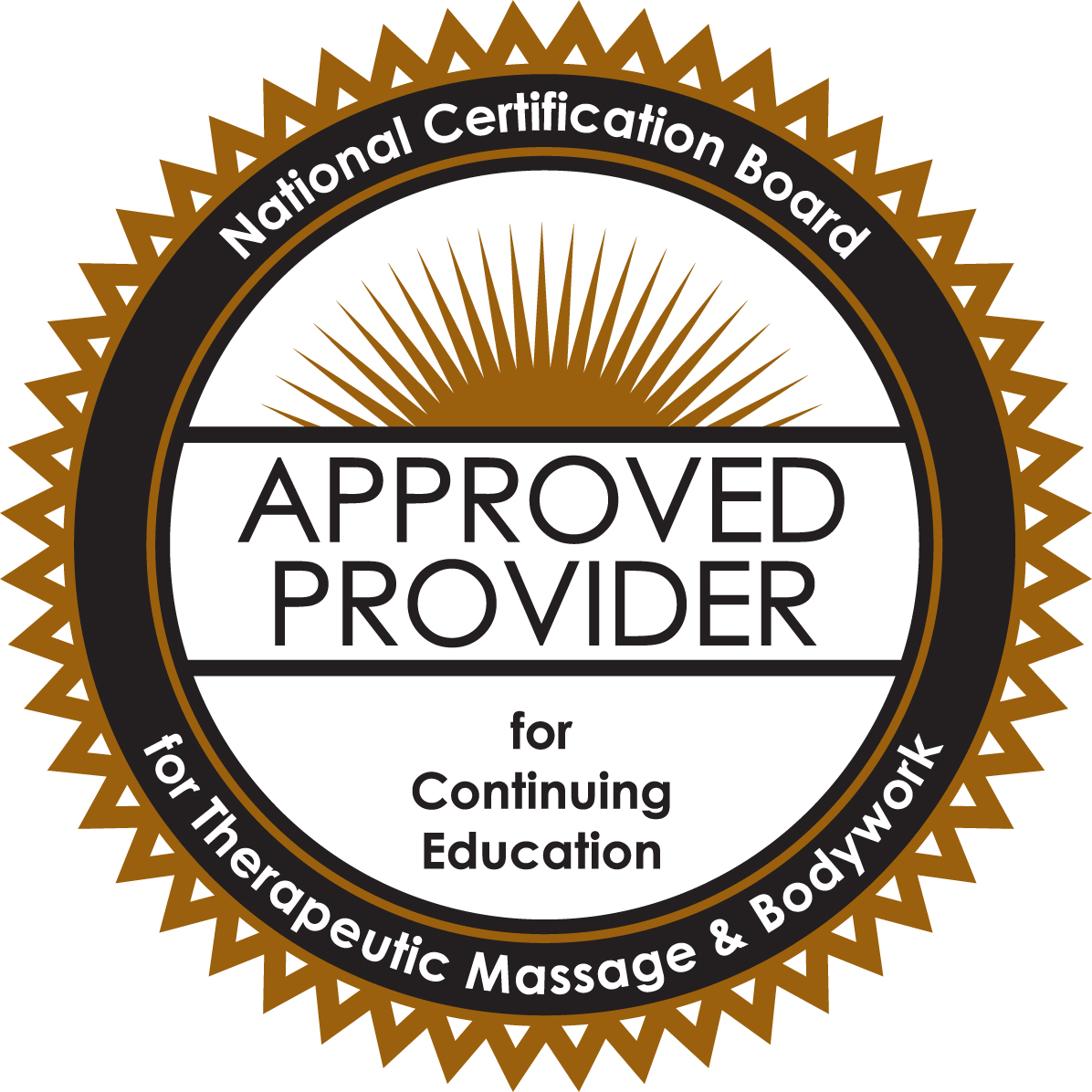 REGISTER FOR YOUR AK PRACTITIONER
JUMP START TRAINING EXPERIENCE
MEET THE AK MIDWEST INSTRUCTOR TEAM
Your team has over 3 decades of experience teaching Corrective MindBody Therapy, Fitness, Wellness, Meditation, Service & Professional Development, over 14 years of experience running all aspects of a multi-million dollar National Health, Fitness, Wellness & Service Franchises, Small Businesses and Nationally Accredited Professional Educational Franchises. After 4 Years of Daily Practice with AK, Sharing of AUMAKHUA-KI® with Clients and Students, Receiving Incredible Video & Written Testimonials Of Healing, Spiritual Activation, Accelerated Manifesting outcomes from our Clients, Students, Teachers, Masters, Parents, Practitioners; We formed the AK MIDWEST Training Team To Teach and Share the  AUMAKAHU-KI ® Energy Balancing System with You.
What Makes Aumakhua-Ki ® Energy Balancing & Meditation Truly Unique?
Message from The Grand Master, Ojela Frank
I have been on the path of seeking & searching since 1969 (47 years). I explored many paths wanting to discover how to know BLISS. Twenty-three years after doing energy attunements, I channeled AUMAKHUA-KI® in 2009 while doing three months of kundalini meditations. Over the next 3 years, I channeled more AK symbols for Awakening. January 2013 is the official year that AKEBM began as a new energy system for modern times. It continues to evolve and take form.
As of November 2016, there are now 16 AK symbols and 17 mantras. (Each symbol has an activating mantra.)After I became a Reiki 1 & 2 practitioner in 1983, I took an interest in spiritual initiation, attunements & energy activations. In, 1984, I also studied with a woman, Ethel who inspired me to know that there could be other energy systems that had symbols and attunements that worked similar to Reiki. Ethel Lombardi was formerly a Reiki Master trained by Reiki Grand Master Mrs. Takata!!!)
Later, I became a Reiki Master in 1989 and did Reiki Attunements on initiates. But, it was the crystal healing attunements that I did in 1986 that propelled me into the path as an Initiator. The attunement work became upgraded as Spirit lead me to do energy activations, group activations and remote activations over the years.
I studied several energy systems that used symbols. AK Energy Balancing & Meditation is very high-frequency, especially at the advanced AK Teacher levels. Knowing this, AK is stronger than ANYTHING I've studied in 47 years! What certified AK Teachers share in AK classes, and pass through the AK Attunements to initiates, gives shortcuts to experiencing and knowing Awakening– that took me more than four decades to acquire. Students can learn the equivalence of this in less than one year with AUMAKHUA-KI®.
Ojela and The AK Midwest Team has made it our life's work to help people achieve higher states of spiritual evolution through total energetic activation and initiation with AK.  Living in the energy and frequency of AUMAKHUA-KI ® enhances your health, intuition, purpose, ability to serve and consciously design your life; which in turn enhances your well-being in all areas of your life.
Aumakhua or Khua means Higher self
Ki means Universal Life Energy
AK Energy Balancing IS a potent path to activation and connection to your highest self.
Energetic Balancing & Meditation Is A Path To Awaken, Activate & Live from a Higher State of Consciousness. More Energy Activation in a fraction of the time.
Energy Is At The Core Of All Healing Practices
If you've tried any form of energy healing in your life — Meditation, Yoga, Tai Chi, Shiatsu, Qi Gong, Bodywork, EFT, BodyTalk, Acupuncture, Akashic-Soul Realignment, Vibrational Healig, or Reiki — then you've already experienced some form of Chakra balancing at work.
How? Because energy healing in its purest, truest form — and all energy healing disciplines are based on the concept of Chakras. The origins of this ancient science are rooted in Hinduism and Buddhism, and date back to the time of the Vedas; four holy books that Hindus believe emerged between 1500 and 1200 BC.
If you're ready for a deeply activating, holistic, and effective form of personal, spiritual, and physical healing in every aspect of your life, AUMAKHUA-KI® Energy Balancing & Meditation is certainly a powerful path to get you there.
The Most Cutting Edge Health Care Professionals
 work with Energy!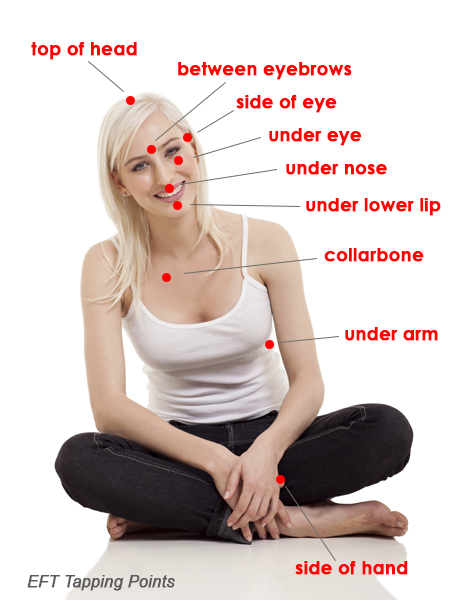 AUMAKHUA-KI® Integrates Effortlessy With
EFT

, Yoga & Meditation and more…

For 3 decades, I've often heard students say that "when they learned something new, they never wound up really using it."

So, I asked what were the missing pieces?

Their feedback was priceless as most students felt most trainings fail to create:

1) Effortless Integration.

2) Step-by-step framework.

3) Follow up support and live interaction for continued mastery.

For most practitioners, these are critical elements for comprehension and to remain motivated. Learning is usually fostered by a deep seated desire to find a simple solution.  Aumakhua-Ki (R) integrates effortlessly with a variety of modalities like EFT, Yoga, Massage, Crystal Healing, Counseling, Spa Treatments, Art, Learning Environments, and Meditation. The Aumakhua-Ki (R) system is the World's Most Comprehensive Chakra Balancing training to infuse into your existing tool box.
Awakening Our Hearts Intelligence and Our Intuition
"The only real valuable thing is intuition." Albert Einstein, 1879-1955
Neuroscientists and many cutting edge research establishments, such as, The Heart Math Institute, Thought Genius, and A Healthy Mind have proven that energy healing IS valid, and effective. Working energetically allows us to refine our intuitive intelligence, mindbody connection as well as providing us with a powerful self-driven solution for enhancing the longevity and quality of our lives.  Energy based healing includes in person and distance healing. Science has validated the effectiveness of remote viewing, made popular by John Silva – The Silva Method, Distance healing which many popular energy systems use such as BodyTalk, QiGong, Reiki, etc.
AUMAKHUA-KI® provides you with a much more refined remote link up, assessment, and remote session protocol than any other existing energy modality. It is these precise and unique methods that have critically enhanced the accuracy of sensing dis-ease and imbalance from afar, which has resulted in much deeper clearing and long lasting – permanent resolutions for our clients.
Remote sessions are energy balancing sessions conducted from a distance for a client anywhere in the world. Remote energy clearing, balancing, and attunements are an effective tool that empowers practitioners from all modalities to create more freedom, reach, and convenience within their practice.
IN TEACHING ACCELERATED PROFESSIONAL PROGRAMS FOR 3 DECADES OUR EXPERIENCE SHOWS
US AN EFFECTIVE CHAKRA BALANCING TRAINING MUST INCLUDE THESE CORE ELEMENT
"You Have Changed My Life"
As a teacher, hearing this never gets old. Still to this day, we meet people who have taken popular forms of energy healing and share with us their frustration from lack of subtle sensing, quality training, and support post training. We've helped hundreds of adult learners and professionals achieve the highest standards in their fields. Tamara has trained over ten-thousand health care, fitness, and  bodywork professionals throughout her teaching career to overcome difficulty with new techniques, to better absord and integrate training for implementing into their professional settings, as well as customizing enrichment exercises and homework to increase their ability to feel and master the information.
Learning live in our highly interactive and experiential environment or in our interactive online format requires key elements, a strong and masterful instructor, and quality step-by-step training materials. The elements provided in this course, along with the key learning and development components necessary to enrich your learning experience, will help you to effortlessly integrate the information in a way that honors your personal best learning style and understanding of the materials.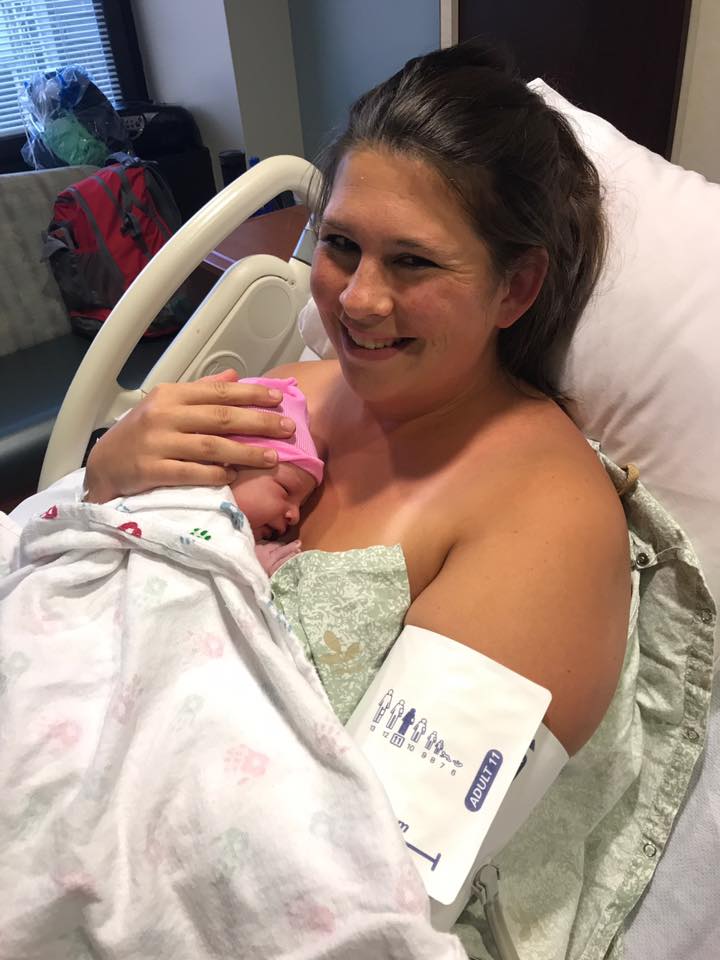 Amanda Ragusa, AKL3 Practitioner, LMT.
Thank you for sharing Tamara!!! I still cannot even begin to explain the different bond I have with Skyler, and I know it's not just because she's my first girl. We "talk" to each other through stares and heat exchanges. It is totally bizarre but in an amazing way! I cannot wait until things calm down a bit so I can learn more to incorporate with her and my other kids as well. I am so grateful for you and Angie for bringing us to this beautiful bond together. 
❤️
——>STORY OF EMPOWERMENT<——-
When Amanda shared this story we were blown away by how critical her learning AK energy balancing for herself would be to her natural birth process and self-care. Since Amanda Ragusa has taken Ak training (which she originally took for CEU's) I have seen such an evolution in healing and stepping into her personal power as a woman, mother and practitioner. She has such a cool story of empowerment; I just had to share with SoulFUeled Community. 
Here's Amanda's story (shared with permission)
"A couple months ago I asked for help with different ways I could incorporate AK in my pregnancy and in labor and delivery. Well the 23rd I gave birth to my daughter and it was such a positive experience!
I should start by saying that back in November 2016 when I was new to AK I was working a lot with my assessment skills. I felt very "off" and had a feeling I was pregnant and so I asked my body and assessed if I was and it told me "yes"– I know that seems a little crazy but hey! I was right 
😉.
I confided in Tamara right away that my body was telling me I was pregnant and a few weeks later she came to visit and I told her the exciting news!
I spent a lot of time this pregnancy doing symbol 1 over my belly and every time I would the baby would move like crazy like she "wanted more" and I know I'll have a strong bond with her.
When I went into the hospital, when I was in the room alone, I began clearing the whole room and doing more Ak with baby envisioning her coming out smoothly. I also sent a message to Tamara that I was in labor and would love for her to send me some good energy and healing. After that my mood was SUPER happy and pumped. Even my doctor was like "I don't think I've ever seen anybody this happy when they're in labor! Are you sure you're even feeling any contractions?" 
😂
😂
I did feel them but the sense of joy and good energy were way stronger! When it was time to push I was STILL super perky haha I only had to push 3 good times and then she was here! My doctor let me "pull her out" (sorry if that's too much info 
🙈) and when I held on to her i felt a different sense of heat emerge from her that I don't think was related to the birth.
I immediately felt that strong connection and when I held her she looked at me and I felt such a strong bond, stronger than I had with my other 2 boys when I had them. And I know it was all related to AK! So I thank you ladies for the suggestions because that was the best experience of my life. When I had my first son I suffered with post partum depression and felt no connection to him at all when he was born, and when my second son was born I felt that mother baby bond but it does not compare to the bond I have with my daughter now.
She's calm, a great sleeper and eater and I don't think I've ever felt more positive and uplifted in my life and I know it's because I incorporated this amazing energy to her before she was even here. So thank you everybody for the support, I'm so excited for this new journey and to have this beautiful girl by my side. 
❤️.""
Thank you Amanda for allowing me to share this story of empowerment. To help women understand that they really can affect, shift and empower all aspects of their lives – YES, even child birth. It makes you more calm, in control and present to get the most joy out of life. We do call it the"BLISS FREQUENCY " for a reason.
Ak Midwest Case Study
Test … Don't Guess!
AK Energy Balancing has proven to strengthen and expand student's energy fields 2 times more than other forms of meditation and energy activation.
The akmidwest.com Team shares snippets from the past 3 years of case studies and training experiences from our humble beginnings here in the Midwest teaching and sharing the Aumkahua-ki(R) Modality.
Results have proven to create significant and sizeable strength and increase in the energy fields of our students and practitioners. As you progress through each level you are able to maintain higher levels of energetic vibration in the body.
ATTUNMENT INCREASES – AVERAGES:
Level 1 attunements produced  an average of 67 foot and more increase.
Level 2 attunements produced an average increase of 214 + feet any many doubling the measurement of their auric emanation.
Level 3 attunements produced some of the most exciting energy field increases. The average increase produces 325 + feet of auric emanation.
These were averages using both beginner and highly trained participants in bodywork, meditation, and more. If you are ready for a more catalytic form of energy and to heighten your meditation practice join our next online training below!
XO,
The AK Midwest Team
Love Notes and Testimonials
 Aumakhua-Ki (R) Level 1-3 Graduate Testimonal
"I've never felt the level of vibration and clarity in how to apply energy healing with Reiki. This training with Tamara was amazing and created so many a-ha's in how to integrate with own self-care &  yoga therapy classes – clients.
Kim Brandt – Owner, A Healing Place, LMT, Cert. Yoga Therapist
Aumakhua-Ki(R) Level 1-3 Graduate Testimonial 
"Just level one work was incredible. Level 2 gave me so much structure and tools to really assess imbalances within my client. This will be A-mazing for integrating into my clinical work as an LMT" 
Paige Burnett, LMT, AK Level 3 Practitioner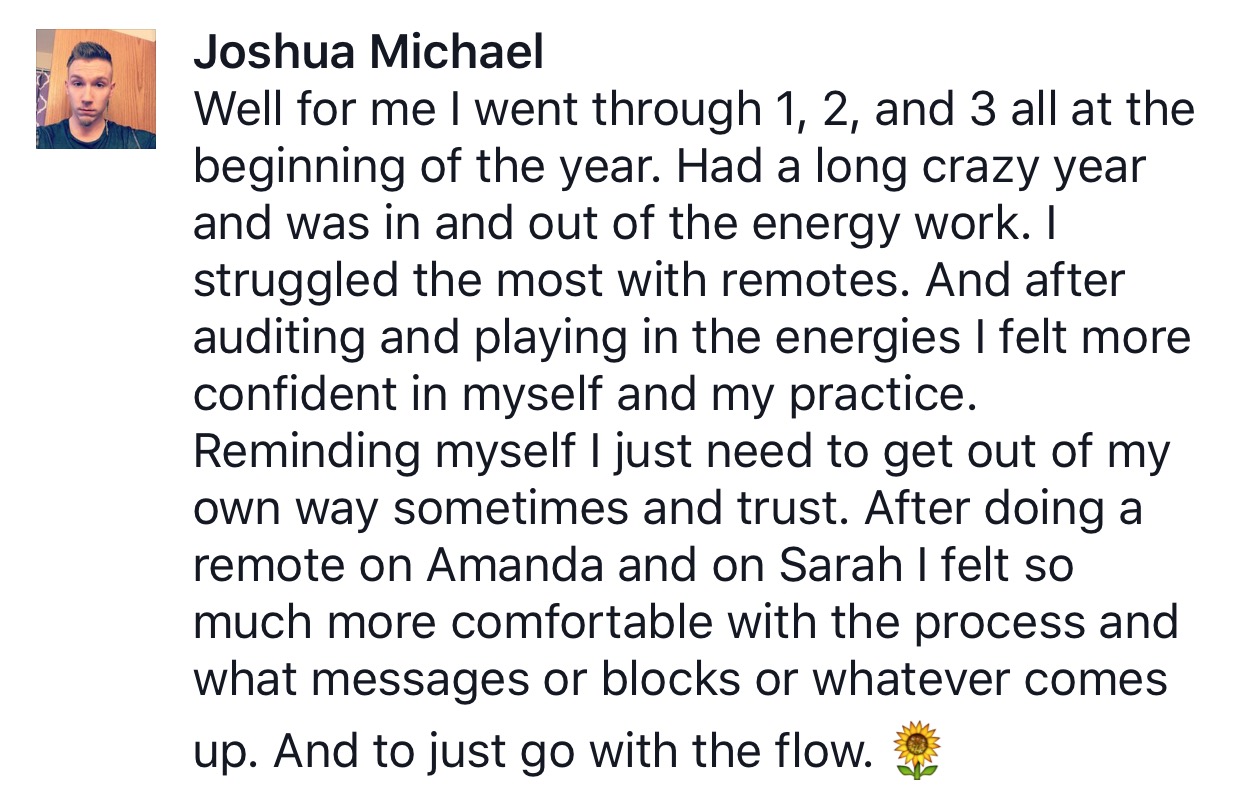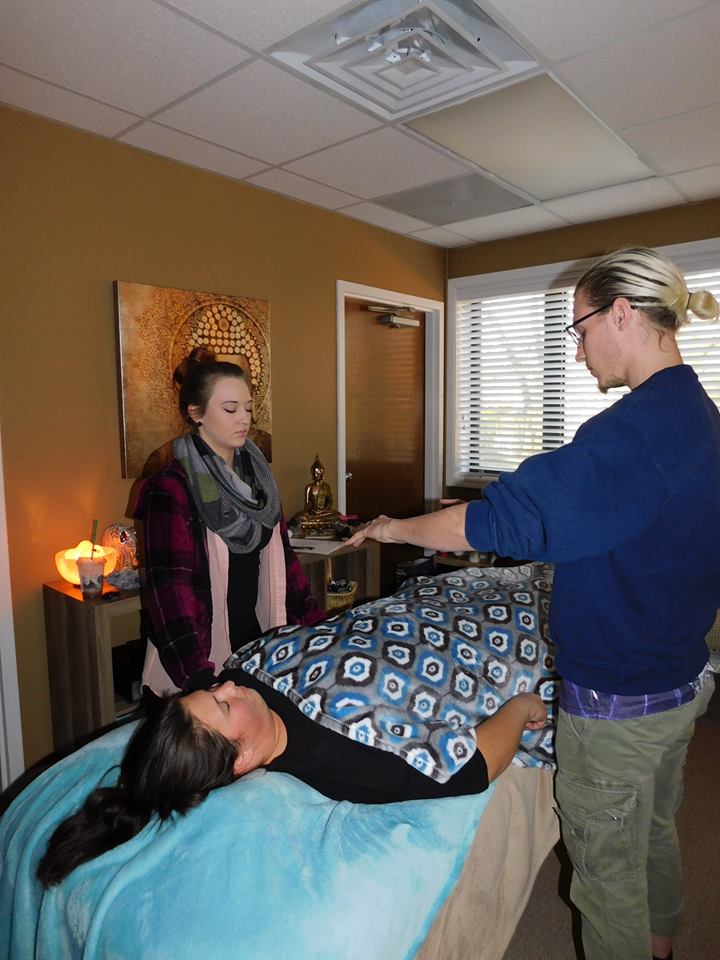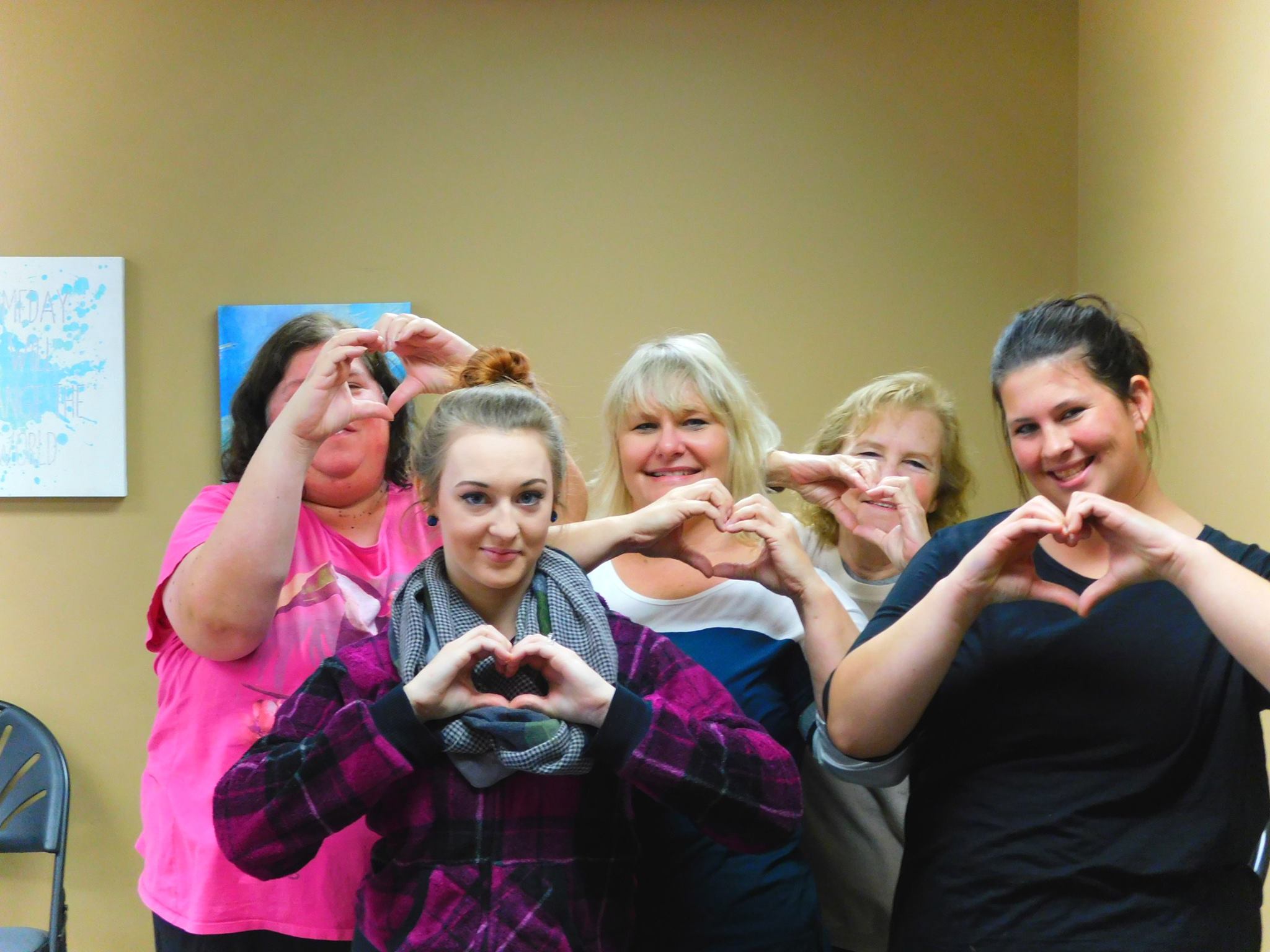 Aumakhua-Ki (R) Level 1-3 Graduate
Taking AK and working personally with Tamara, I have gained control of my PTSD. I have been able to come off multiple medications. I use energy on everything from the tintures Tamara selects for me to self-balancing which helps me sleep. If you are serious about natural healing then I encourage you to train with a Master like Tamara."
Alexander Prochaska, Veteran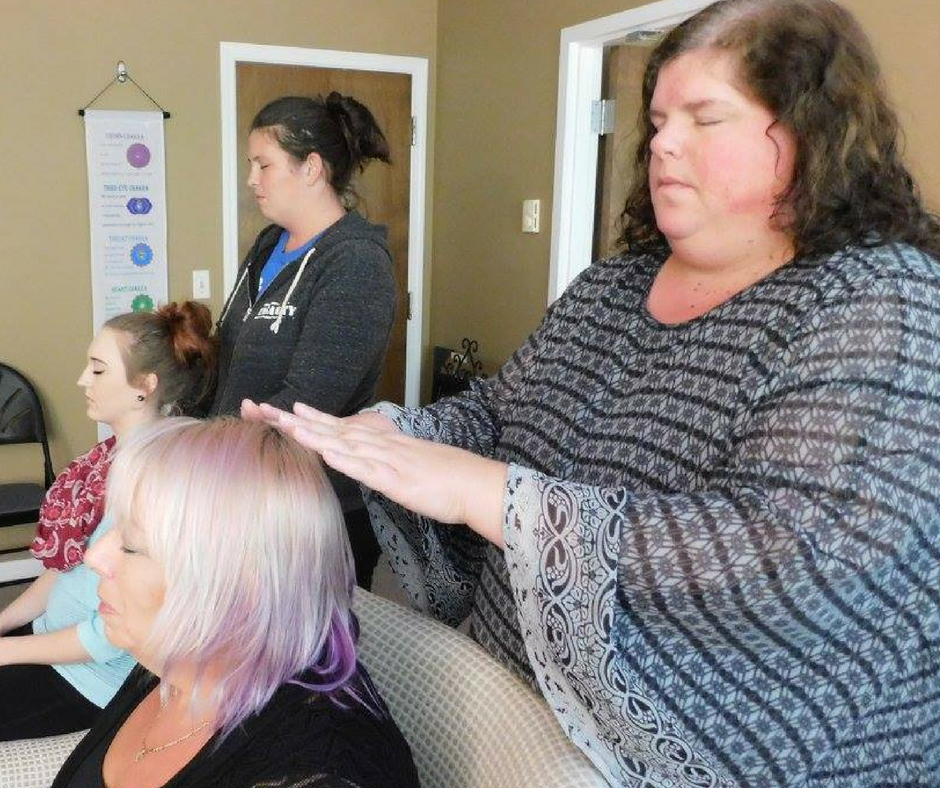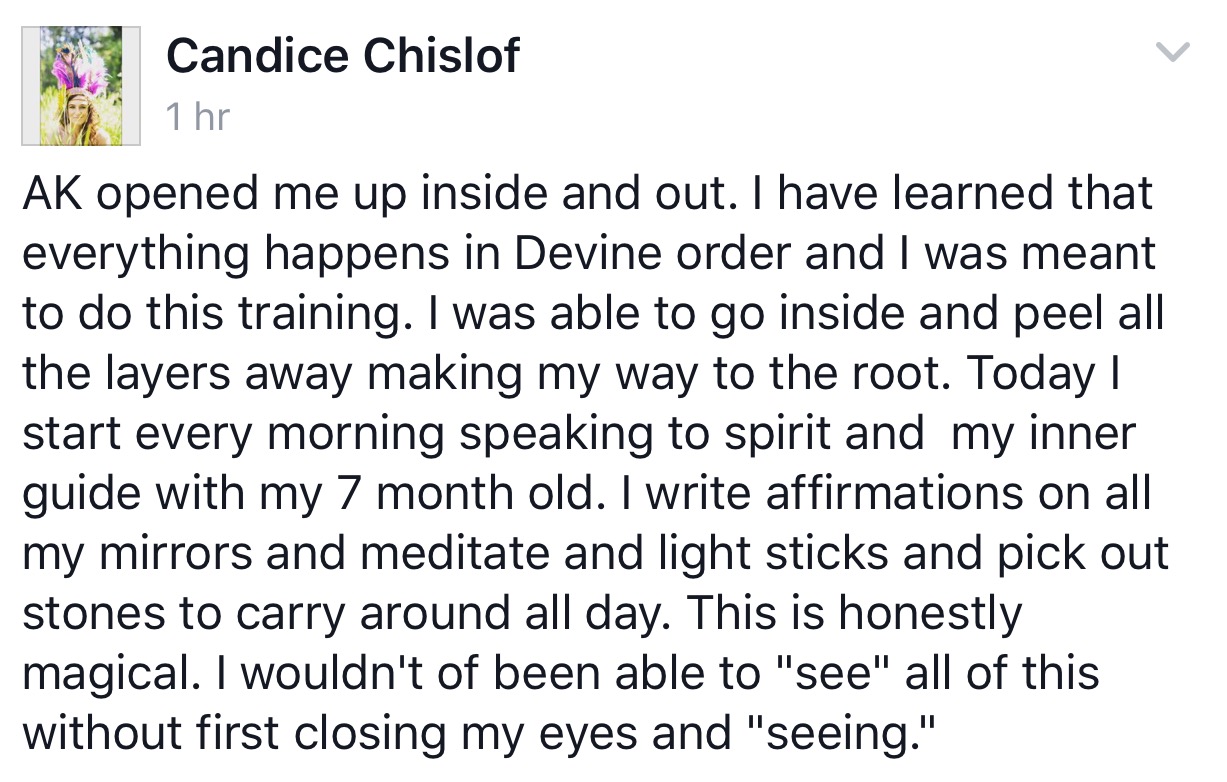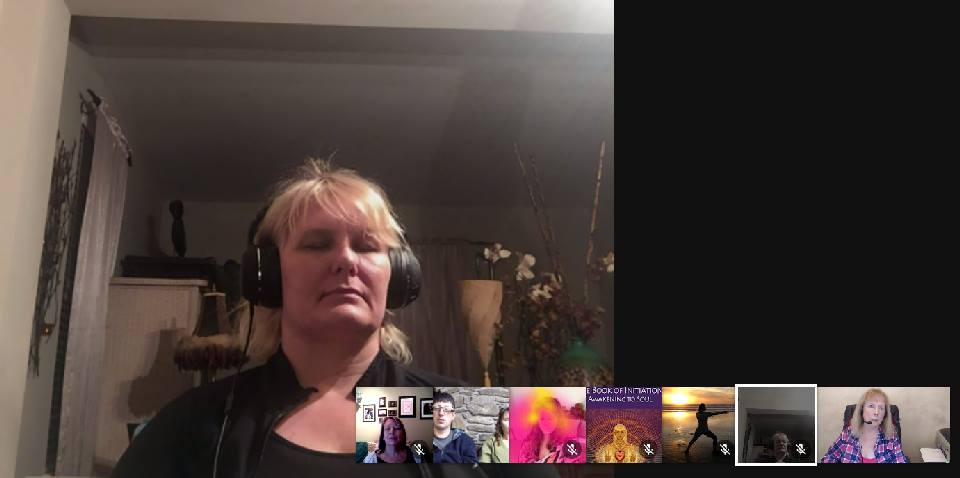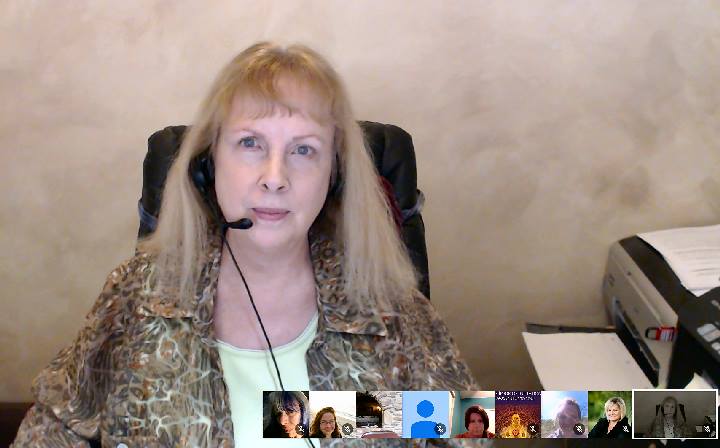 Additional Levels:
AUMAKHUA-KI® Training offers additional advanced courses for those ready for true mastery; Levels 4, Master, and Instructor Training are available to those who complete AUMAKHUA-KI® Levels 1-3 certification requirements. Students will be given training details for Level 1-2 Instructor and advanced courses after they have completed Level 3 Training.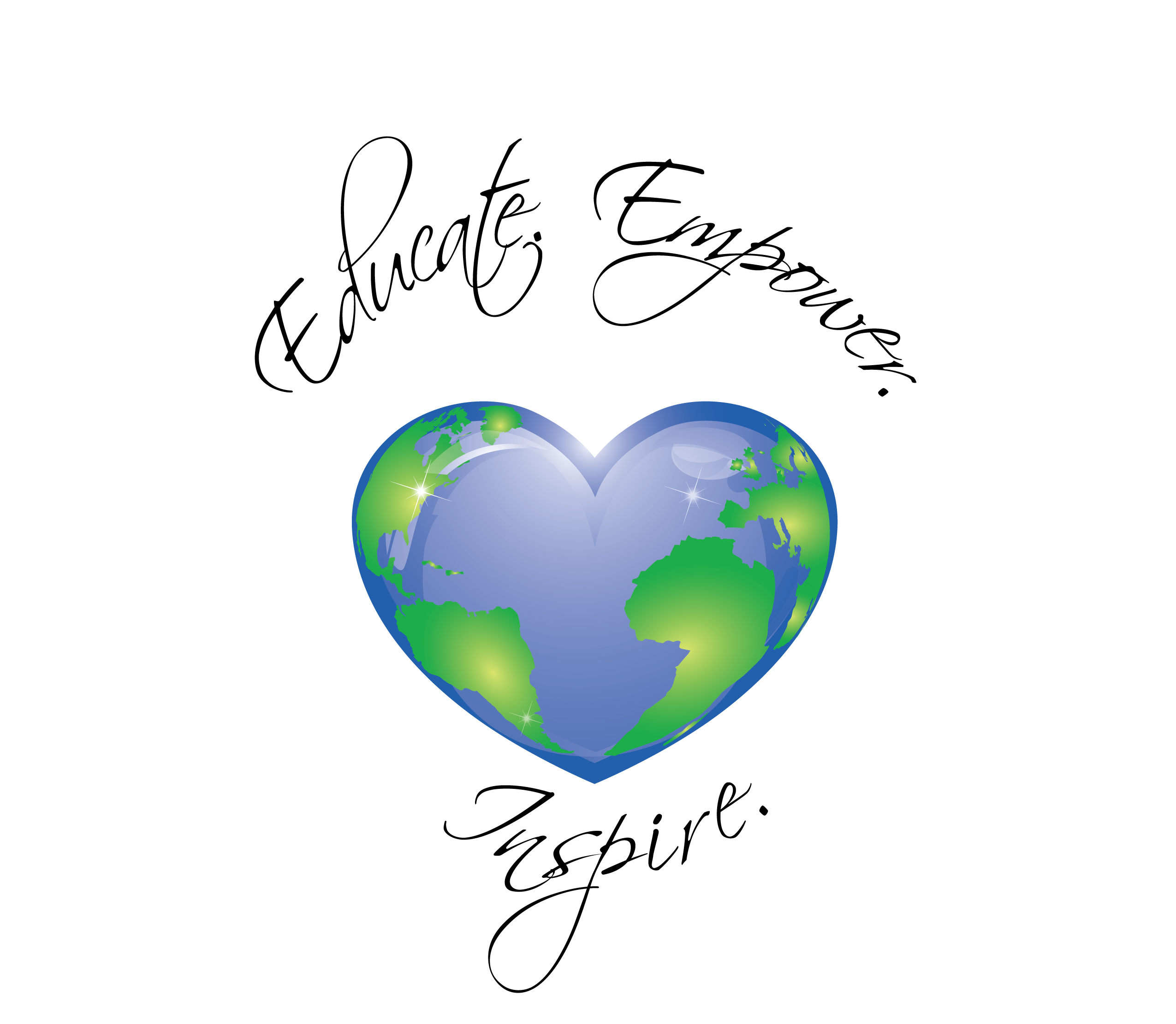 Enroll Now
The Affordable Path To Life Purpose and Energy Mastery.
AK Midwest Team has a mission which is focused on educating and empowering the consumer to integrate natural self-care instead of concentrating solely on traditional medicine. Rather than being treatment-centric, Our goal is education-centric. It is a synergistic, big-picture approach to the body, and instead of focusing on symptoms; holistic self-care teaches you to energetically explore the root of dis-ease.
What's the best way to get to the root?". It's about understanding the benefits and limitations of all treatment options and implementing self-care tools daily to take charge of your own health. We're constantly working to help others put the power of healing in their own hands. Your path to mastery in energy healing is no different.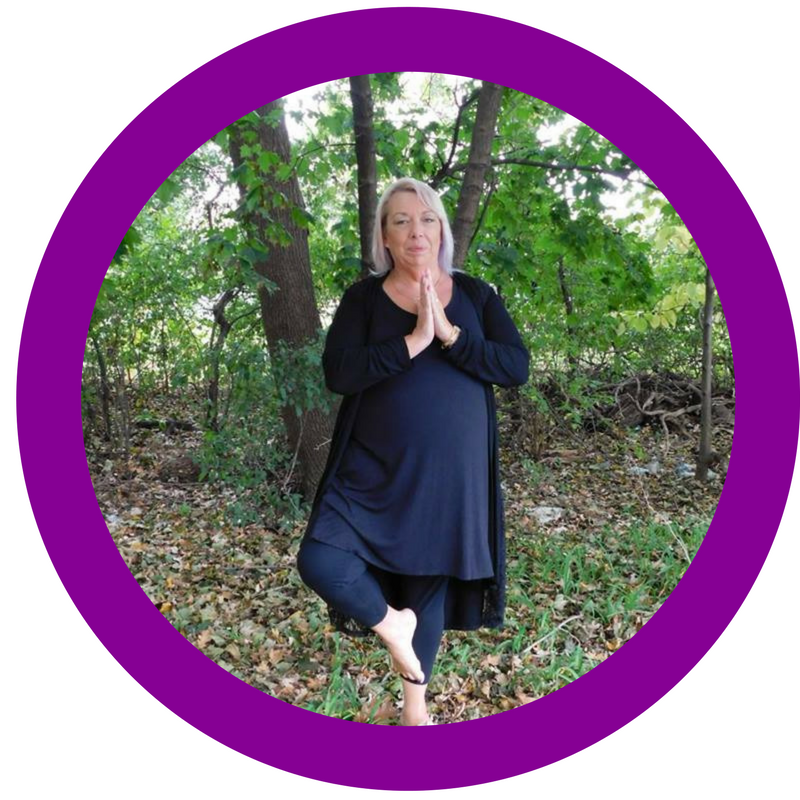 Our most frequently asked questions have been embedded into the information below and we have a few more FAQ that we have addressed.
However, we understand that sometimes even the most simple question left unanswered can inhibit a decision.We are here to support you to make the right training decision.
Book a free call to speak with one of the AK MIDWEST Training Team Live.
Or if you prefer email and it is more efficient for you. Simply send us an email below.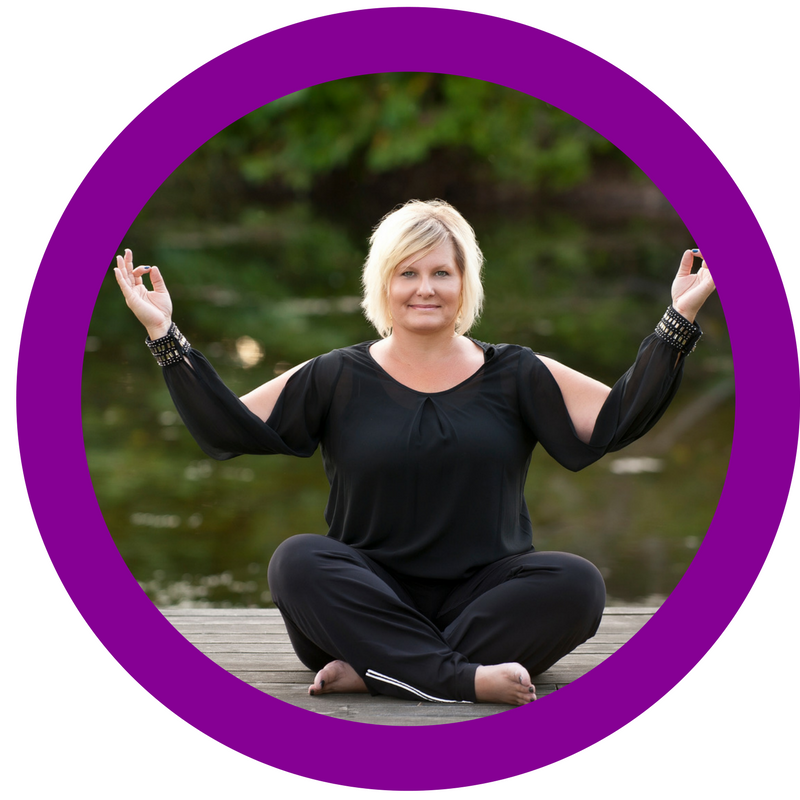 Still have questions about AUMAKHUA-KI® Training?
What if I'm not a practitioner or health care professional yet?
Then you are in the right place! Taking part in the AUMAKHUA-KI (R) Energy Balancing & Meditation course equips you to for self mastery and professional mastery. This course will offer you all the skills and tools to start doing the work, and help clients live the life they came here for. As you progress through the first 3 levels you will receive the step-by-step tools, intakes, resources, and protocols to work with anyone or start building your business.
Can I mix and match what I learn in the course with other healing or coaching skills?
What is the difference between levels 1, 2 and 3
Q. Can I start with level 1 now, and attend level 2 later?
When is the weekly live training session in my time-zone?
What if I can't make the weekly live training session?
What do I need to participate?
How much time do I need to commit to the program?
How does the payment plan work?
Are distance attunements possible?
Energy is simply not controlled by time and space. Attunements are a ceremonial sacred process that does not require proximity. This process can be done near or far by a qualified Master Instructor or Guru.
Out dated energy teachings and fear based practitioners will be the only ones spewing this myth. If you have any doubt of receiving a remote attunement or energy transmission then please contact us personally.
Can I really learn energy balancing online?
Absolutely! Attunements, Energy Transmissions, even Learning about energy balancing can be done online, at a distance- PERIOD. We have been training and using remote energy practice for years with clients from all over the world. When you understand the science of energy, remote viewing, and even read the latest research about distance healing, vibrational medicine, or even take that a few steps further and tap into research on the morphogenic field. There is plenty of research to validate the power and potent of distance work.
Of course, using an online platform to connect with each other is different from connecting in a physical room together. But technology has come very far. The (free to use) Zoom platform allows us to have live multi-faceted interactive training platform that will support your learning styles. And you can ask questions and receive answers in real time.
We share multiple opportunities to feel and transmit energy in the live interactive and online training environments.
People that might find it hard to connect online at first are interpersonal or kinetic driven learners. Our community members span across the globe. Online learning create wonderful intimate groups and it is our experience that our community members forge deep friendships over time from the exchange of energy and supporting each other through the certification process.
SO, The answer is YES, YES, YES! You can learn to become a professional energy practitioner in this program, even when it is online.
Can I mix the training delivery between Live vs. Online?
Yes, for convience you may want to take one or two levels of training online vs. live. We only offer Level 3 live in Crystal Lake, Il.
If you are excited about the training value package for Levels 1-3; and want to mix up the training delivery just email us after you purchase. We will be happy to schedule a call and customize your training experience to meet your needs.
What is the difference between levels 1, 2, and 3?
In short:
Level 1 helps you to tap into energy-based balancing and wisdom. It allows you to set a strong personal foundation for daily practice and sharing that will surely put a soul-based transformation in motion.
Level 2 offers you everything you need to become a certified AUMAKHUA-KI (R) Energy Balancing Practitioner. You will now receive powerful assessment tools and framework to share the AK energy to guide any transformation to it's completion. In addition, you receive specific chair and table session protocols to use with clients. You won't have to wonder how to serve a client effectively using energy balancing, because you have the structure and tools in place that create the necessary intake, knowledge, and post session work to help your clients to fully benefit from the incredible power AUMAKHUA-KI (R) Energy brings. Nothing else needed. It will also help you to start building your Energy-based business. The certification process begins with Level 2.
Level 3 is for those seeking refinement in live session work,those ready to take their work beyond four walls with distance healing and higher levels of Energy mastery.  interested in becoming a certified AUMAKHUA-KI Practitioner. These first 3 levels will surely create a very solid footing towards energy mastery. This is one of our personal favorite levels of the training and completely opens our students to bigger possibilities for their work. Level 3 certification prepares you for Instructor training and higher levels of AK Energy Training.
Can I start with level 1 now, and attend level 2 and 3 later?
Yes, you can. We understand that life is busy. We have monthly training dates available for each level as well as a choice of online day time, night time, live -week end courses.
When you register, if there is a need to split any of your training levels 1,2,3 just simply email us and let us know. If level 1 is your best fit for now, than you start there.
Taking levels 1-2 consecutively creates an incredible opportunity for deeper levels of comprehension and immersion.
Our training is packaged to create commitment and to pass on the best value to our students.
Please note, that level 3 online will not be available until late 2017. If you are worried about whether it's a good fit, please contact us personally before you make your choice.
What do I need to participate?
Prior to the start of our online training, you will receive the AK confidentiality – non-dsclosure, and photo release e-documents. These documents must be completed 48 hours prior to class. The AK Yantras & Mantras are only for the initiated and will remain secret and sacred.
To be able to make the most out of the program, you'll need a computer, tablet or laptop with a webcam/camera. A head-set can be useful, to minimise distractions for each other.
You will receive an e-manual for your course to print out. Please organize and read through the content of the manual throughly to familiarize yourself with the content and ehance your learning experience.
Live classes require sign in for tracking CEU's. We also ask that you complete a course
Whenever possible, attend the biweekly live online Energy Balancing Meditations, Every other Monday 6-7 pm CST (check your timezone here: http://www.worldtimebuddy.com/)
Set aside a 1 hour, weekly practice session with two peers to work on your certification requirements.
The time involved will vary over the weeks, but count on an average of 4 hours a week.
How does the payment plan work?
 At this time, to maintain low costs/fees, students seeking payment plans are referred to explore the Paypal credit options. Paypal is a reliable and safe provider who offers 6 months 0% Financing. Visit paypal.com for more details. You can apply and use your paypal credit as your preferred payment during check out.
Do to the type of training, live and interactive, we do not issue refunds. If you purchase training and miss the scheduled training date; you will be automatically registered for the next training date of that same level and time of day.
What if I've never studied the Chakras or know what a Chakra is?
Then you are in the right place and like many of our students when they started their AK Journey; they knew very little if any information about Chakras. Starting with level 1, we will educate you on the chakra system and the deeper associations connected to the chakras. This continues to develop as you move through the levels.